Hello
I bought this case, but I have a few questions that I have not been able to get answered. The problem is that there was no instruction/installation manual that accompnied the case. Of course I managed to install everything, but a couple of problems have occured after I switched the pc on.
First of all, the fan control does not work properly, I can either shut off the case fans completely, or run them at full speed, I can not control the degree of speed they should be ran at. If I turn the knob away from full speed, they turn themselves off. So I can either have them on or off, nothing in between.
I connected the fans according to this:
Are they supposed to act like that, or am I doing something wrong?
Second, the PSU fan runs at 690 RPM. I've read several places that I have to install the PSU upside-down in this case, but I did not do that, as the PSU I used (a chieftec CFT-560A-12S) feautres a fan that I wanted to be on the bottom for proper ventilation.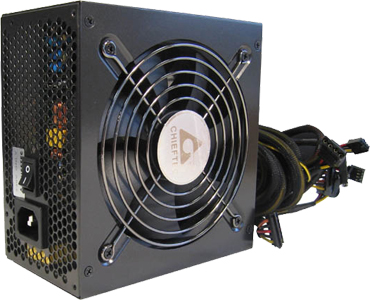 As you see from this picture, there is a protector outside the PSUs fan, and the sides of it are resting on metal plates inside the case. Those metal plates are there to provide support to the psu when installed upside-down, like Aerocool want you to install it (which is pretty stupid). And I think that prevents the PSU fan to run at around 900rpm (it rather runs at 690rpm), beucase if I physically push the psu upwards, the fan runs at 900rpm.
Would it be harmful to mount the PSU upside down? Because that would mean poor ventilation, as the fan would almost hit the ceiling of the case.