'sup guys;
today I went to buy some candy for my pc, and all was going well until I noticed that I might be lacking space. I'll show you 2 pix and explain;
&
As you can see, the first pic is a Spire QuadroFlow VI SP513S6, with the following dimensions:
Heat sink : 95×95×50 mm (l × w × h)
12VDC Fan : 90×90×25 mm
And my mobo, which has a celeron d346 with the standard cooler on top;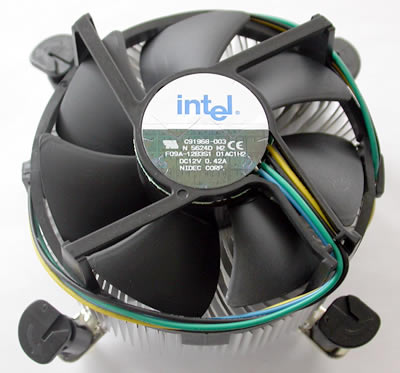 Now while writing this post, I realized that I was probably wrong with my perception of the new cooler being for the heatsink, next to the cpu. But still not sure. Then again, is this new one any better than the standard one?
If anyone knows anything that could be positive for my situation, please reply!
thx!