Japanese Cooling expert Scythe expands the recently announced GlideStream fan series by new 140 mm models. Similar to 120 mm models, Glide Stream 140 mm fans stand for further development of the award winning Scythe Slip Stream 140 fans. With a smaller center hub and bigger fan blades optimum airflow at low operation noise are accomplished. In addition new grooved blade design has been used to further improve the aerodynamics to reduce air resistance.
To further reduce the noise level new anti-vibration feature has been implemented which is one of the key-feature of the Scythe GlideStream series. All four mounting holes of the GlideStream 140 mm fans are equipped with a rubber pad-inlay. Transfer of vibrations from the operating fan to the PC Chassis or CPU Cooler can be significantly reduced thanks to the new rubber pad-inlays.
Similar to Slip Stream 140 mm fans, new GlideStream 140 fans are equipped with both the 140 mm mounting holes and the more commonly used 120 mm mounting holes. Hence allows a very wide compatibility range to most PC Chassis as well as CPU Coolers on the market.
To further ease the installation process and increase the compatibility, all Scythe GlideStream 140 mm fans are utilizing installation holes without tunnels. Furthermore a 3-pin to 4-pin adapter and mounting screws are supplied with every GlideStream 140 fan.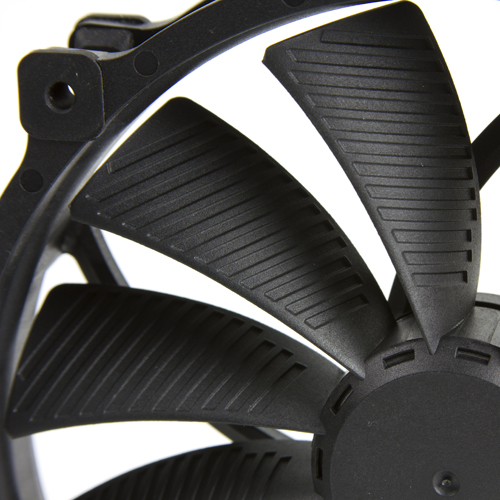 Scythe GlideStream 140 series features one 140 mm fan with PWM-function and three models with fixed fan speed. SY1425HB12M-P supports fan speed adjustments by utilizing the Mainboards automatic PWM fan control function. Hence allows users to individually adjust the fan speed between 500 and 1.300 rpm to create airflow between 37,37 and 97,18 CFM. In accordance to the fan speed overall noise level vary between 13,0 and 30,7 dBA.
Other three models of GlideStream 140 series are available with fan speeds of 800 rpm, 1.200 rpm and 1.600 rpm. These models target users who prefer constant fan speed at all times or wish to use fan controllers to optimize their systems performance or noise level.
All four models in detail:
SY1425HB12L: 49,95 CFM at 800 rpm und 21,4 dBA
SY1425HB12M: 84,59 CFM at 1.200 rpm und 29,5 dBA
SY1425HB12H: 106,0 CFM at 1.600 rpm und 36,0 dBA
SY1425HB12M-P: 37,37 to 97,18 CFM at 500 to 1.300 rpm, 13,0 ~ 30,7 dBA, PWM-Technology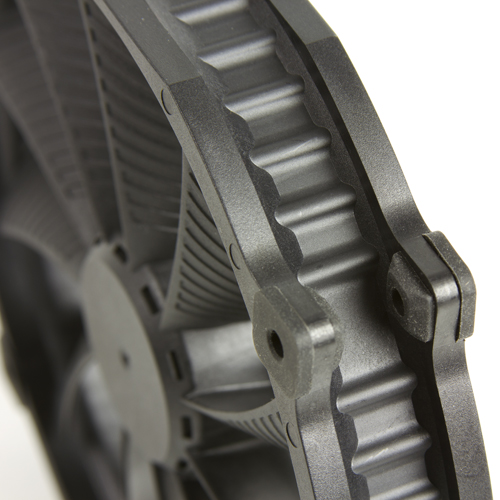 Scythe GlideStream 140 fan series is available on the market as of today. GlideStream 140 fans without the PWM-function can be purchased for 9,90 EUR while the PWM model is available for 10,00 EUR (w/o VAT and TAX).
About Scythe
Scythe is one of the world's leading manufacturers of CPU coolers, graphic card coolers, fans, fan controllers, power supplies, cases and other PC accessories. Operating since November 2002, is headquartered in Tokyo (Japan) and has offices in Oststeinbek (Germany), Los Angeles (USA) and Taipei (Taiwan).