With AMD preparing the launch of their 45nm CPUs they are reducing prices on the current crop of Phenom CPUs. Newegg has updated their list prices for the X3 and X4 series.
AMD Phenom X3 8750 2.4Ghz
- $139 ($199 Previously)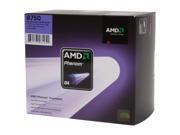 AMD Phenom X4 9850 2.5Ghz
- $179 ($215 Previously)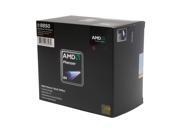 AMD Phenom X4 9950 2.6Ghz
- $176 ($235 Previously)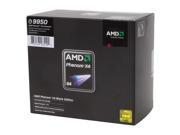 Interestingly enough the 9950 is actually cheaper than the 9850. If you're in the market for a new system, you can definitely build a very capable AMD machine for little money.
Source: XS