King of the server cases?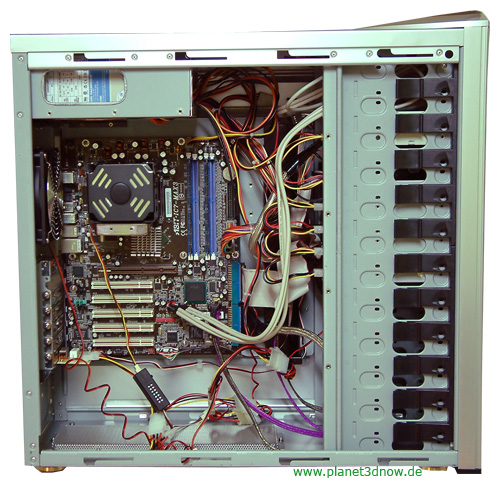 Quote:
The temperatures could not convince us at the number of exhaust purely at all. In addition, it is like that that large housings cannot be cooled from the beginning particularly well, since to large turbulences develop. A small housing like the Chieftec from the mg series has it there more simply. With only a few exhausts can one the same temperatures achieve and with a still lower noise level.

One can maintain the Stacker in any case of itself: it is perfect for amateur handicraftsmen! The possibilities of converting and of equipping with a water cooling the housing, are almost infinite. The weight will not make it surely a frequent LAN Gaenger, but then one has evenly at home more of it.

To good the latter only the price remains for us. This will be according to Cooler master with 160-180 EUR for the cm Stacker, and about 35 EUR for the CROSS flow exhaust.
Too bad its not natively in English, here's a Google translation link
http://216.239.37.104/translate_c?hl...language_tools