Verbatim is on target to be the first to deliver Dual Layer DVD+R discs in July,although initial supplies are expected to be limited, with stock levels increasing thereafter.
The new 2.4x DVD+R media nearly doubles the storage capacity on DVD recordable discs from 4.7GB to 8.5GB on a single side while maintaining compatibility with existing DVD video players and DVD-ROM drives. With Verbatimís new DVD+R DL discs, consumers will be able to record up to four hours of DVD-quality video or up to 16 hours of VHS video quality on a single disc. The Dual-Layer DVD+R media has been certified by Philips Format Verification Laboratory as fully compliant with the DVD+R DL standard. Certification provides drive manufacturers and end users with the assurance that Verbatimís new DVD+R DL media delivers broad compatibility with new DVD+R DL drives and existing DVD playback devices. Philips, Sony, Dell, HP and other DVD+RW Alliance members have all announced drives that support the DL format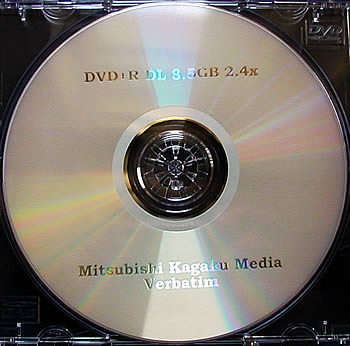 Although the price tag is not clearly defined, it is expected to be around Ä15 /piece.
http://www.cdrinfo.com/Sections/News...RelatedID=5511