-
WebNews
(
http://www.madshrimps.be/vbulletin/f22/
)
| | |
| --- | --- |
| jmke | 8th October 2012 09:22 |
---
Upgrading videocard. Using a diamond cutting wheel.

This actually happened to me: recently I needed an PCI-E x1 videocard, as all x16 slots were already occupied. PCI-E x1 cards are being sold but they are rare and quite expensive. I decided to try to upgrade (or better say modify) my spare PCI-E x16 videocard nVidia 8400GS to fit into x1 slot.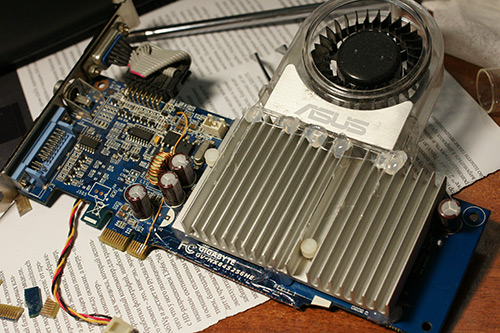 http://3.14.by/en/read/videocard-pcie-conversion-x16-x1
All times are GMT +1. The time now is

20:58

.
Powered by vBulletin® - Copyright ©2000 - 2018, Jelsoft Enterprises Ltd.
Content Relevant URLs by vBSEO