-
WebNews
(
http://www.madshrimps.be/vbulletin/f22/
)
---
Corsair Hydrocool200EX Watercooling System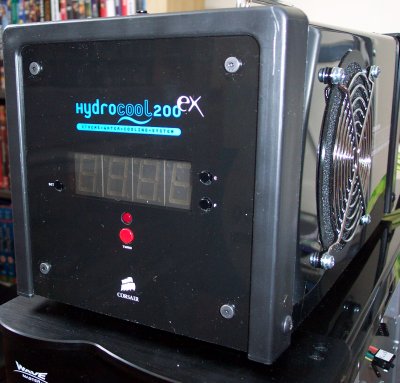 Quote:
---
Corsair has listened to its customers and revised the original Hydrocool200 in a number of small but important ways. It's quieter than before, thanks to a new 120mm fan. The Hydrocool200EX now also includes a dust filter on both sides of the chassis. What's also pleasing is the availability of compatible Northbridge and GPU blocks, thereby making a complete cooling system. Price, too, is also keener; we've seen it for £160 inc. VAT. Performance, as we've demonstrated, is in excess of any sane air-cooled setup.
---
http://www.hexus.net/content/reviews...mlld19JRD03NDQ
All times are GMT +1. The time now is

22:37

.
Powered by vBulletin® - Copyright ©2000 - 2018, Jelsoft Enterprises Ltd.
Content Relevant URLs by vBSEO