| | |
| --- | --- |
| Kurgan | 25th January 2010 15:49 |
---
Kurgan First Mod (56k beware!)

Alright,
So some of my new toys came in and I'm itching to start work on my new "Republic Commando" PC mod. I'm going to keep a work log here so I can share with you all. Although this won't be finished over night, my only timeline is to have it completed before SW:TOR is released.
The PSU I've ordered to Sleeve is still on back order so, to tie myself over until then I've decided to get some sleeving practice in with some fans and SATA cables. The whole thought here is that all the internals will be in a Red/Black theme anything that isn't Red or Black I'll do my best to make them that way.
As for my ATCS 840 case, I have some plans for that aswell but we'll get to that later. round one, sleeving Fans and Sata Cables.
1)Packaging of the Heat shrink/sleeving a tools + goodies


2)Kurgan Edition sleeving tool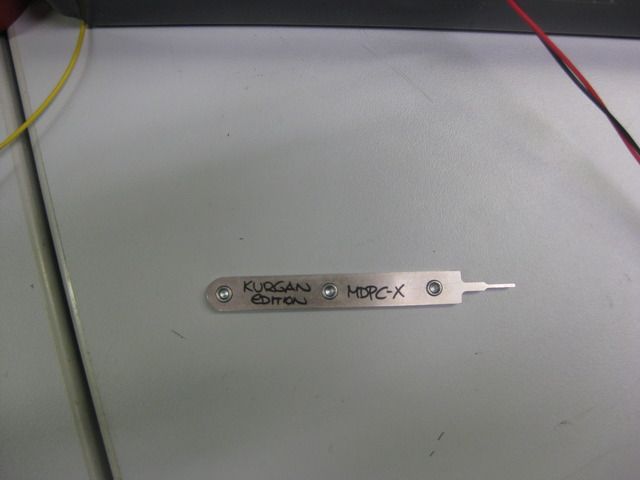 3)Fans before


4)You'll notice I cut off the yellow cable for two of the fans, apparently "The Yellow in the sensor/speed control - You only want 1 conected to the header."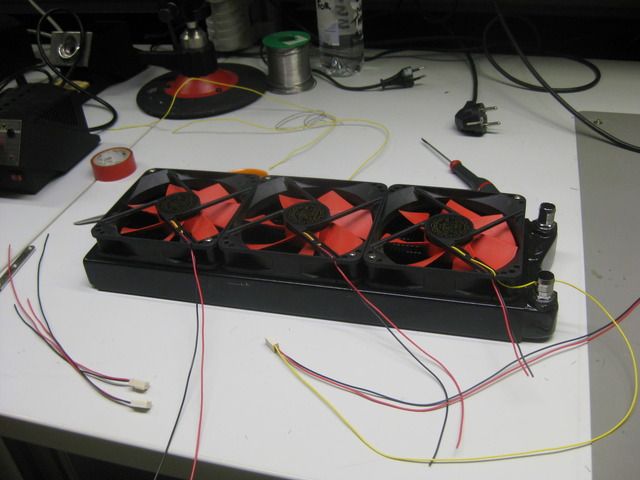 5) Pic of the Sleeving, heatshrink and some of the tools used.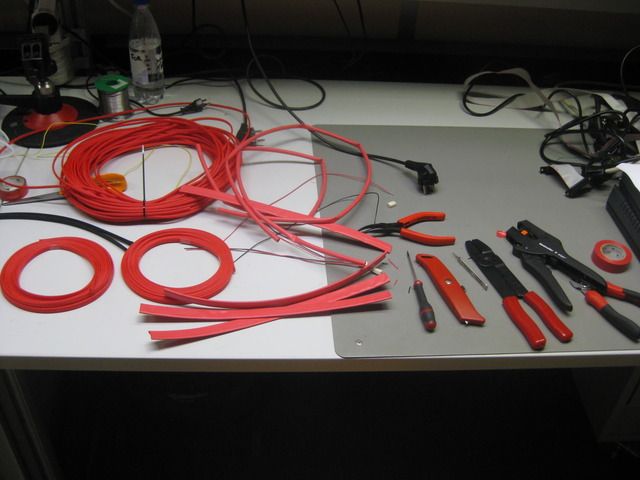 6)I used some 3M heatshrink to cover the cables just in case you might be able to see through the sleeving braid, later learned it really wasn't necessary and just made it a little harder on myself!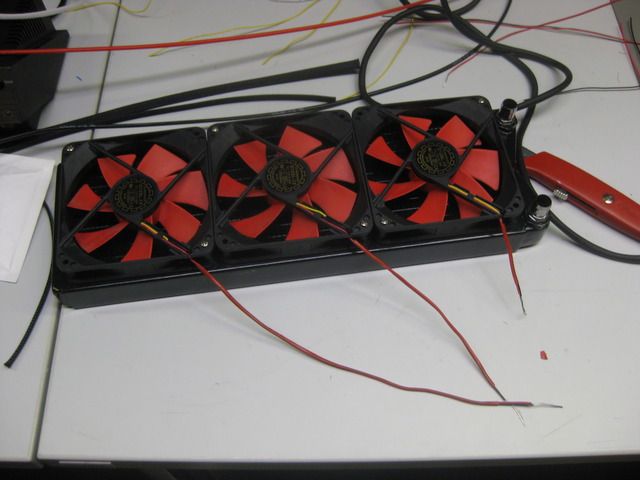 7)Sleeving partially done


8)Three fans ready to be spliced together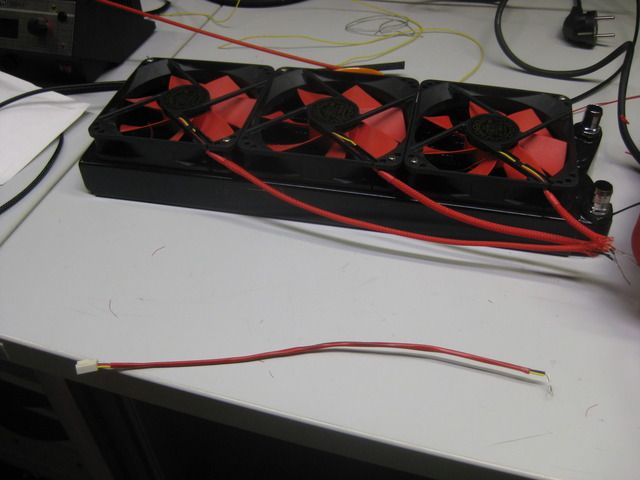 9)Pic of the regular CAT5 pair cable to "fish" through the Sleeving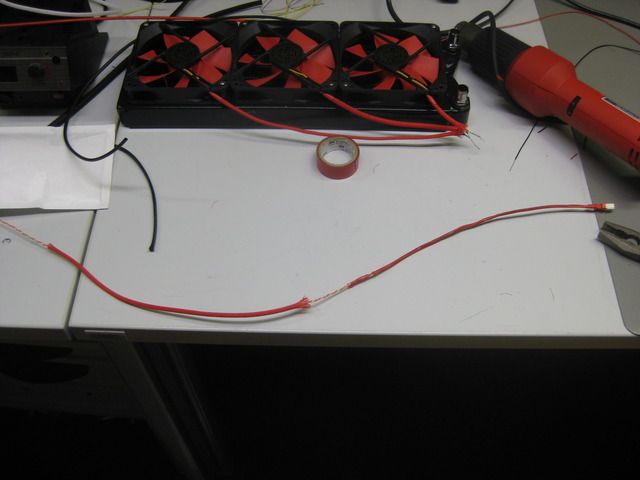 10)Finished product


11)Closer look


12)Next Sata cable before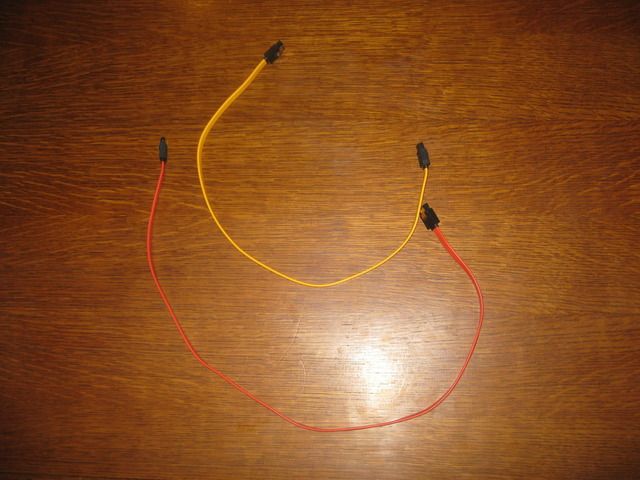 13)Sata cable after!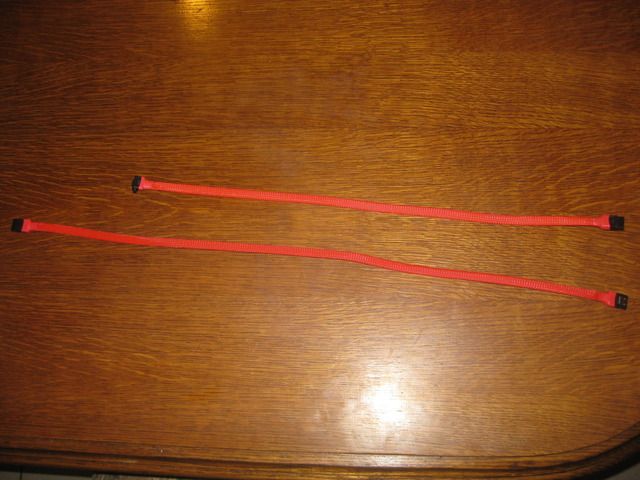 14)Sata Closer look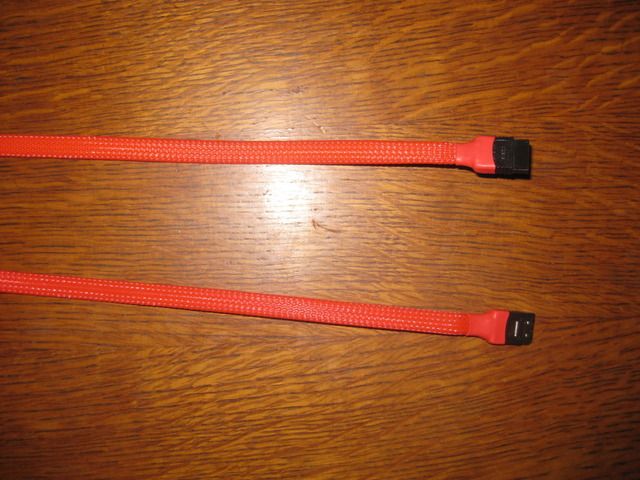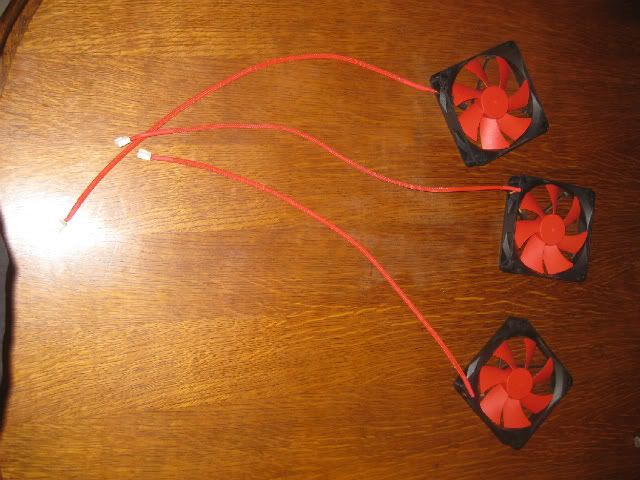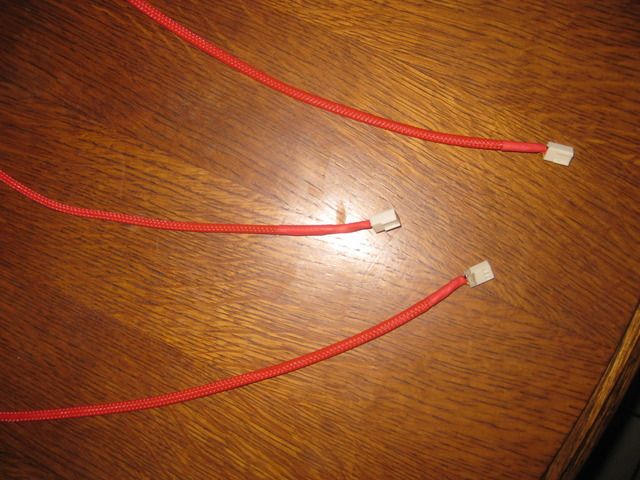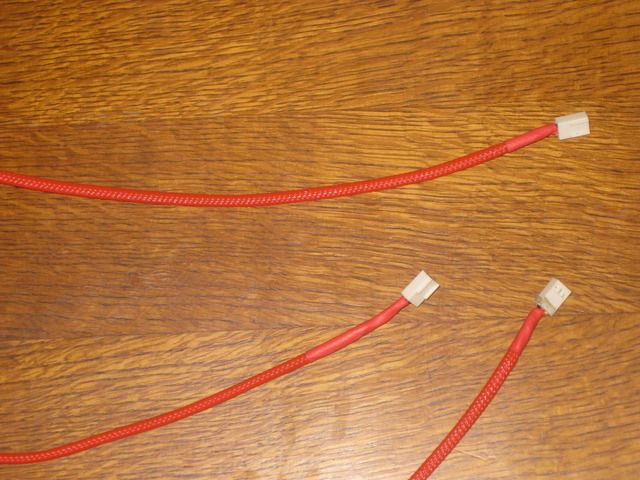 Those white 3 pin connectors are getting replaced with black ones, just need to see what else I need for sleeving heatshrink.
Initially I was going to do all Red sleeving but now I think I'll mix it up with red and black for a little extra fun.
Cheers,
K.
| | |
| --- | --- |
| wutske | 25th January 2010 15:54 |
---
You have to use img tags, not media tags ;)
| | |
| --- | --- |
| jmke | 25th January 2010 16:22 |
---
going for red/black theme? :-)
| | |
| --- | --- |
| Kurgan | 25th January 2010 16:24 |
---
Hah!

I got the error on my page so I thought, what the heck I'll fix it later and left!

Gah lol

Yes a Red/Black theme for sure
| | |
| --- | --- |
| Kurgan | 25th January 2010 16:29 |
---
First,
I really dislike those White 3 pin connectors, I'll order some black ones and fix it with my new order.
Initially I was going to do all Red internal sleeving but now I think it will look a little bland, so I am going to order some black and mix up the internals for some fun.
Those Fans were my "learning curve" I made the mistake of cutting excatly to length and lost quite a bit due to the Sleeve frailing on me, and therefor had to mask the effect with extra heatshrink. If you look at the Sata job, those I got right and I would imagine the rest of the build should be similiar.
Those are just some cheap fans I had laying around for alittle practice while impatiently awaiting the HX850 to show up. I'm looking at
These
for the actual build.
Thanks, :)
K.
| | |
| --- | --- |
| jmke | 25th January 2010 16:32 |
---
| | |
| --- | --- |
| Kurgan | 25th January 2010 16:35 |
---
Lol Nah,
3 pin connectors really aren't that expensive; plus I gotta get some black sleeve and heat shrink anyways.
I really love the quality of the stuff at
MDPC-X
| | |
| --- | --- |
| jmke | 25th January 2010 17:45 |
---
interesting site design, and personal touch on your gear is quite nice too :-)
| | |
| --- | --- |
| leeghoofd | 26th January 2010 20:50 |
---
Good start mate, I gave up on modding my rigs... very time consuming stuff... but it's final look is very rewarding at the end... looking forward to see the final build...
| | |
| --- | --- |
| Kurgan | 26th January 2010 23:36 |
---
Ya me too,

Been waiting two weeks now for the PSU to ships, I'm sure thats going to take quite a while to sleeve; which reminds me, I need to get some black sleeving/heatshrink before it gets here!

Doh
All times are GMT +1. The time now is

04:25

.
Powered by vBulletin® - Copyright ©2000 - 2018, Jelsoft Enterprises Ltd.
Content Relevant URLs by vBSEO