my first ever bench setup :D
abit AI7 socket 478, P4 3.0ghz prescott , 2gb G.skill BH-5 , 9800PRO
same setup but with X800PRO and twinmos BH-5
my first AMD setup:
DFI NF4 board , 4400+X2 , very old pci card , G.Skill bh-5 and box air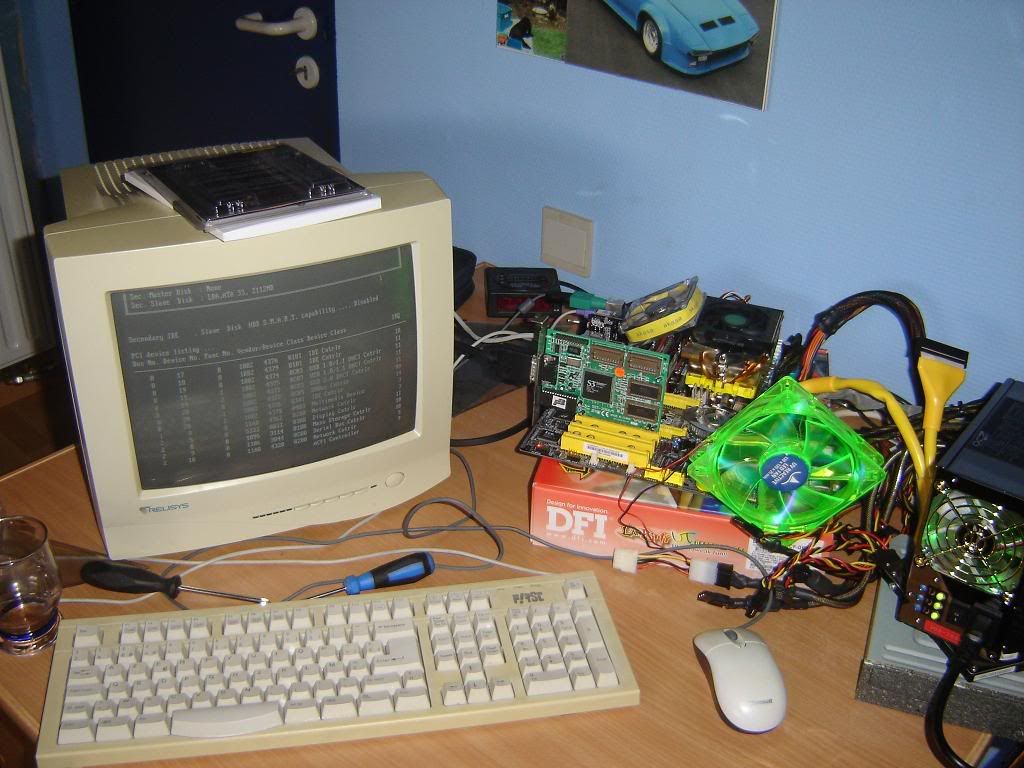 and then i got watercooling :D
same setup but with Abit UL8 , 6800LE
again with the DFI and with X800GTO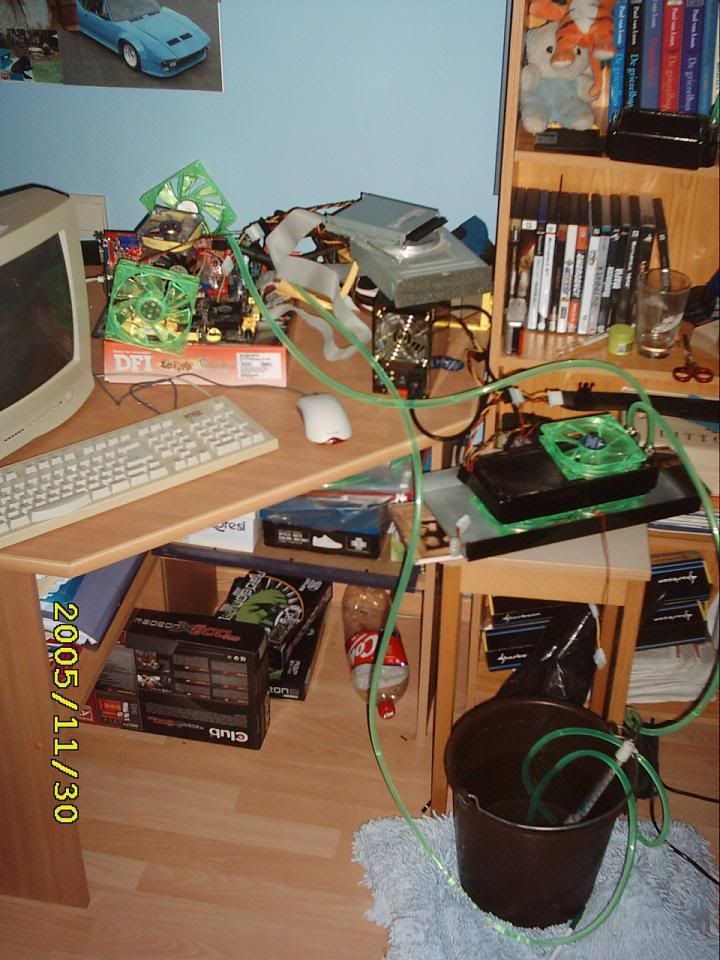 full setup on watercooling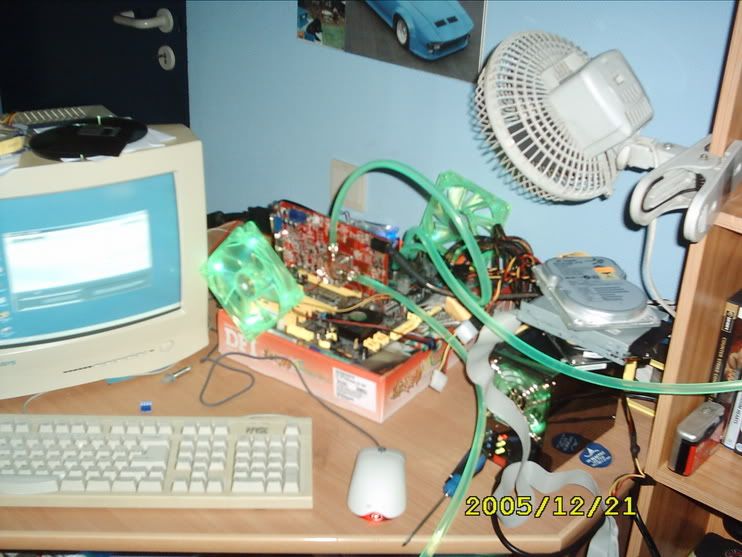 setup with X1900XTX on watercooling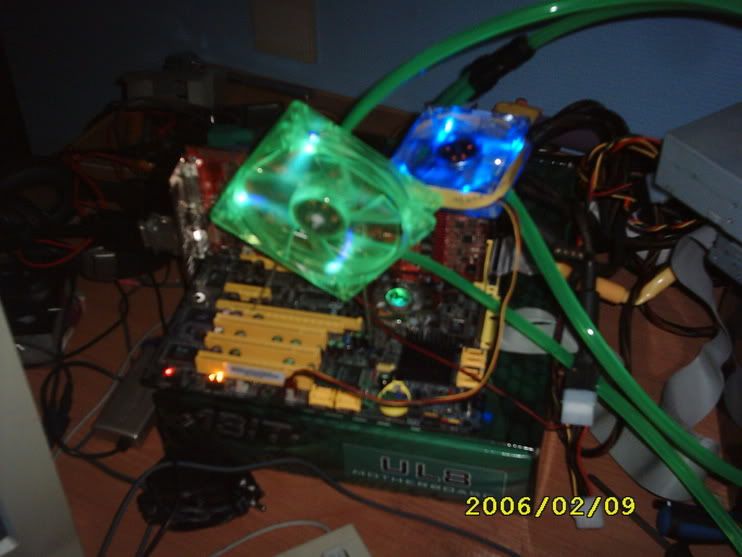 my first sub-zero cooling , a modded mach2 by jort
X800pro sub-zero testing :D
my first ever dry-ice bench :D :
setup Abit UL8 , X800pro and 4400+X2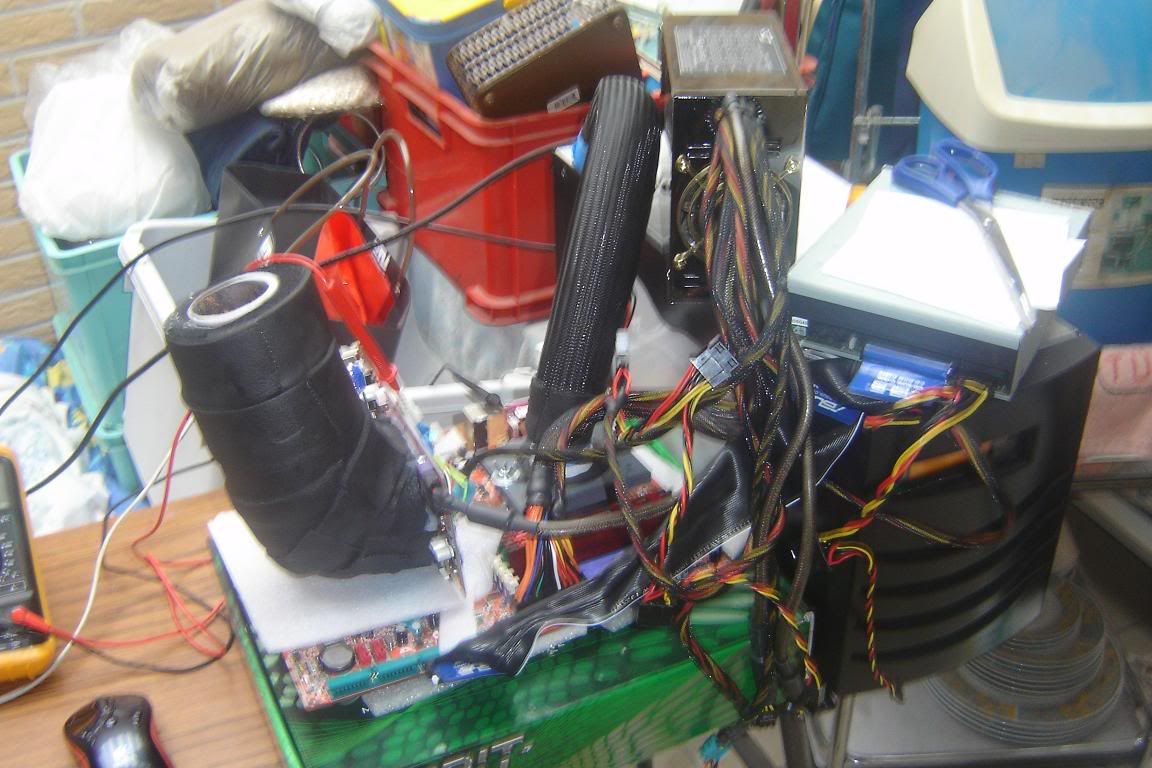 from here on we started to known as OCTB :D
first meeting / bench sesion whase @ my place present wher massman , hystrix (is he still alive ? ) and yankee .
dry-ice sesion and WR :p
my setup : DFI NF4 , 6600 Modded , G.skill BH-5 and last but not least 3800+X2 furry !!!!
setup
massman and yankee's setup on air :D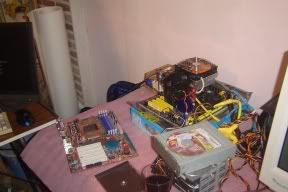 very old but funny pic off massman :p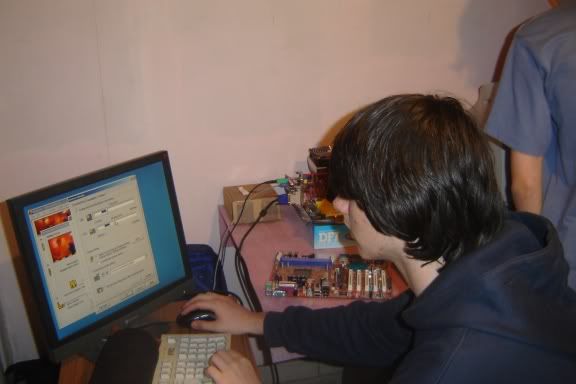 me and massman after the WR run with the 3800+X2
we hitted 3.7ghz on the chip and it still is standing today :p